Enlivening children's imaginations
Film and animation workshops for 7 to 15 year olds
Book a workshop
Press Play was founded by teacher and film producer Lara Leslie and is based in East Sussex. We offer a range of after-school clubs, holiday workshops, special events and parties where we teach children the joys of animation and creativity in film. Look out for our events throughout East and West Sussex.
"Following my two daughters' attendance at a couple of Press Play Films' workshops we jumped at the chance to book them for a 9th Birthday party, it was the best experience by far. Communication couldn't have been easier and everything was taken care of. All we had to do was provide the food and drink, which was completely stress free as the children were so engrossed in their productions. Lara was amazing, both professional and personable. Every single guest thoroughly enjoyed all aspects of the party. I wouldn't hesitate to recommend for girls and boys parties, ages 7 and up. "
"It was incredible to see the results! Lara's workshop totally engaged my son in a highly enjoyable couple of creative days. He was thrilled to work beside his friend and produce something so satisfying as a real little film of their own."
Valerie
"My son's loved this and would love to do more, we crammed a lot into 3 hours but it would be great to do longer."
Liz
"Press Play Films took up our offer to participate in the Lewes STEMfair 2017, adapting their activity to suit our requirements under a tight timetable... They delivered to budget with no hidden costs. A wide-ranging activity covering animation from its origins to modern technology was offered to the children attending. This was keenly enjoyed... I would recommend them without hesitation."
Burt
"My son attended a workshop during the half term this year and since then has become hooked on animation. He thoroughly enjoys learning new animation techniques, and I'm delighted that he is using his passion for technology in a very creative way. Lara has encouraged him to try new ideas and experiment, and he has also enjoyed working with new friends. I thoroughly recommend the workshops."
Lucy
"It was a FANTASTIC course and now I am doing loads of animations at home"
Finlay
(age 10)
"My son loves going to Animation Club and we have really enjoyed watching the products - it is marvellous to see what the children's imaginations can produce... Lara gives them the independence to explore their creativity using media of their choice... Thank you for providing such a brilliant activity!"
Quincy
"I highly recommend these wonderfully inspiring, educational and fun day workshops with Lara. My son has loved these classes and has gone on to create amazing animations at home that I could never imagine being able to do myself!"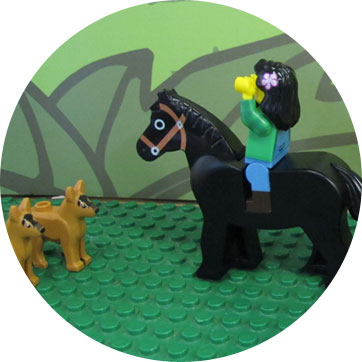 Leonora
"My son joined Lara's animation club last year, aged 8, and has raved about it the whole time. I am staggered by the quality of the animations produced... I really recommend Lara's club to any budding film makers."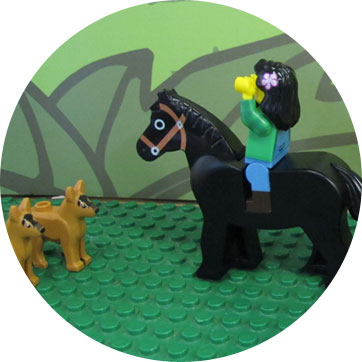 Sian

Lara has completed safeguarding and child protection training with Kwango.
We're located in East Sussex, England and operate around the county and beyond. To get in touch please use the form below, contact lara@pressplayfilms.co.uk or use Facebook to leave us a message.